Our Office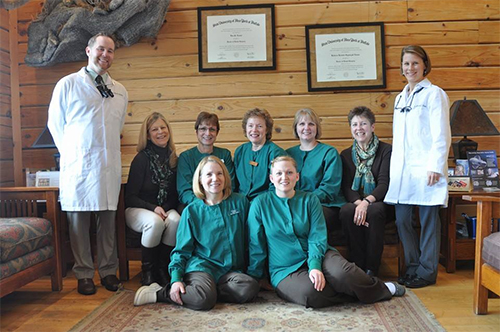 If you are looking for a highly trained and experienced dentist in Duanesburg, you have come to the right place. At our practice, you will receive the highest quality dental care. Our dental office uses the latest state-of-the-art equipment and cutting edge technology and we uphold the strictest sterilization techniques. We know that many people may feel anxious about coming to the dentist, so it is our goal to make your visit with us as pain and anxiety free as possible. We view it as our mission to educate our patients about all of their oral health care options and to help guide them to choose a treatment plan that is most suitable and appropriate for their needs.
Scheduling Appointments
To make an appointment, simply call us or click here to Request an Appointment online.
Convenient Location
Our office is located at 6296 Duanesburg Road, Duanesburg, NY 12056. Please enter your zip code or city, state below for door-to-door directions.
Financial Policy
It is our mission to provide you with affordable, high-quality treatment. We value each of you. It is an honor and privilege to care for you. We appreciate the confidence and trust you have shown in us. We strive to offer the highest quality dentistry and experience in our office. We pride ourselves on choosing top of the line, verified and genuine dental materials. The labs we use do not outsource products. We take our time to speak to each patient and understand the care you are seeking. We value the time that we can spend at each of your appointments getting to know you better and therefore becoming better able to treat you. For your convenience we accept cash and check as well as Care Credit, MasterCard, Discover and Visa credit cards. We thoroughly explain your options, so that we can accommodate your needs. Please note that payment is due at time of service. Finance charges apply to overdue accounts.
Insurance
If you have dental insurance, you will receive the benefit of reduced personal costs. Remember that insurance policies vary, and we will review your insurance to determine the appropriate course of action. As a courtesy and at no additional charge to you, our office will file your insurance forms, including the pre-treatment estimates. Upon request, the necessary receipts for FLEX plans can be provided. Please remember that you are the beneficiary of any insurance plan.. We will accept assignment of benefit if acceptable, which will reduce the amount of payment due at the time of service. Dental insurances cover part of preventive and treatment services. There is generally a copayment for dental treatment as determined and required by your plan. Payment for these copays are expected at the time of service as required by your insurance plan. We can help you get an idea of what your plan offers once we have your insurance information.
Please note that dental insurance is a benefit for you or your child. If, during treatment, your benefits change, the financially responsible party is accountable for all charges. Please feel free to call us at any time so that we can help you with any questions or issues you may have with your insurance coverage.
Payment Plans
As a courtesy we offer Ally and Care Credit to help reduce the up-front cost to you. There is an approval process. Please ask one of our staff for additional information or pick up a brochure in the waiting room. Additionally, we have a customized link below that will take you to the Ally program tailored specifically to our office.